Book the Best Dumpster Rental in Bee Cave, Texas
The right dumpster will help you remove a variety of wastes without adding expensive junk removal services. But you can remove the waste accurately and efficiently on your own when a dumpster with the right size and weight limit is delivered on schedule.
Duckbox Dumpsters impresses every client by offering the best dumpster rental in Bee Cave, TX, combining options and experience. We have customers choose from 10-yard, 15-yard, and 20-yard dumpsters. The customers can book a dumpster on a three-day rental basis while enjoying timely and friendly delivery.
What Makes Us Different from Other Dumpster Rental Companies?
Options to choose from dumpsters with varying sizes and weight limits
Choose and book the best dumpster by consulting our experts
Book the dumpster in minutes using our website or making a phone call
Request and receive a free quote through our website
Book the desired dumpster at the most competitive rates
Book and use our dumpsters based on a three-day rental basis
Get the dumpster of your choice delivered in a timely and friendly way
Find the Perfect Dumpster Rental Size
Duckbox Dumpsters has impressed customers by offering the options to choose from multiple dumpsters and delivering timely and friendly service. Every customer can book the right dumpster according to the project's precise needs using our website or making a phone call. Our team ensures that the right dumpster is delivered to the customer in a friendly way according to his schedule.
About 5 Pick-up truck loads
3 day rental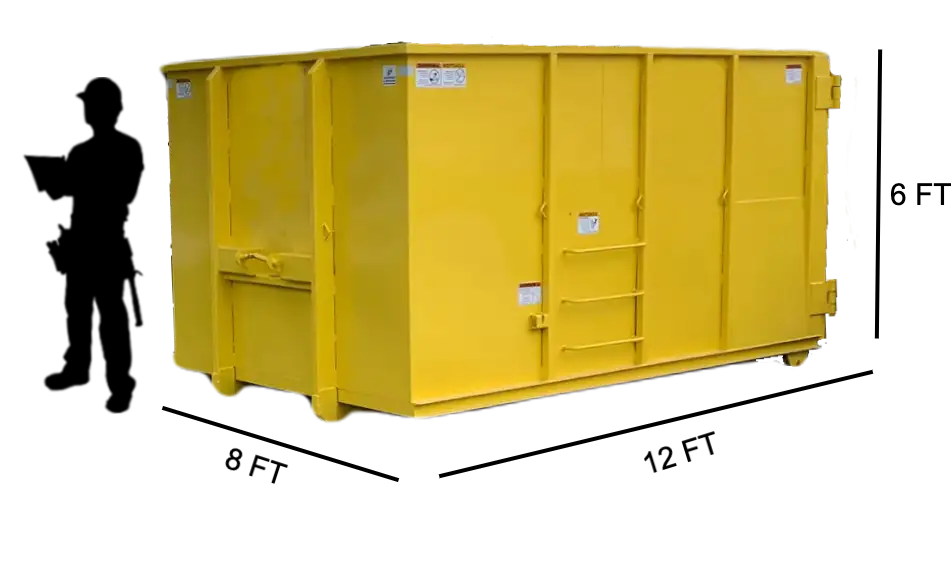 About 10 Pick-up truck loads
3 day rental
Bee Cave, TX and its Surrounding Area
Bee Cave Dumpster Rental- Nearby Areas
We offer comprehensive dumpster rental service in Bee Cave and surrounding areas, We rent 10 yard and 20 yard dumpsters for your needs.
FAQs about Bee Cave Dumpster Rental