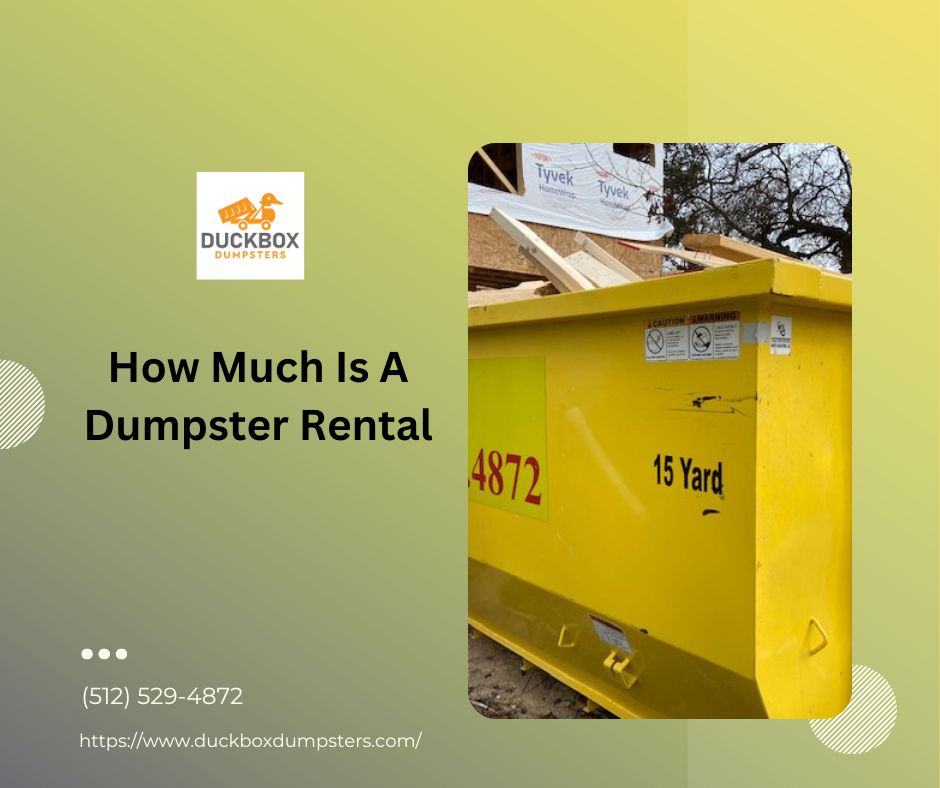 How Much Is A Dumpster Rental
Posted By : Duckbox Team
Posted On : March 24, 2023
Whether you're tackling a home renovation or clearing out yard debris, junk can pile up quickly. If you're starting to wonder how much a dumpster rental would cost, you're not alone. Dumpster rental companies are experienced in working with both residential and commercial clients who have a variety of needs. However, the cost of a dumpster rental can vary depending on several factors.
Dumpster Size:
Dumpsters come in various sizes, ranging from 10 to 25 cubic yards, to suit different projects. The cost of a smaller 10-yard dumpster will be less than a larger 25-yard dumpster.
Location:
The price you pay for a dumpster rental will depend on several factors, including the location of the rental company, your proximity to it, and how easily the dumpster can be delivered to you and a landfill. Delivery and transportation costs are also influenced by location. If you're located outside a city, or the rental firm needs to travel a significant distance to reach you, your costs can go up. The same is valid if your site is far from a landfill or waste disposal facility.
Rental Company Type:
There are various pros and cons to consider when choosing a dumpster rental company. National chains may offer more consistent pricing and a larger inventory of dumpsters, while local, independent dumpster rental firms may offer more personalized, quick customer service while charging reduced rates.
Rental Basis:
The type of rental you choose can impact the cost of your dumpster rental. A flat-rate rental combines fees and establishes a weight limit. Variable-rate rents may vary depending on the details of the transaction. Some dumpster rental companies allow you to rent for a flat charge or pay variable pricing based on your situation, such as budget, job needs, and other criteria.
Availability:
Prices can fluctuate based on supply and demand, increasing during the busiest construction seasons, particularly in the spring. Booking in advance might help you get the best rate. Some companies may offer discounts or special rates during slower seasons or for long-term rentals.
Rental Duration:
Most dumpster rentals last between 3 and 7 days. Early pick-ups are possible, although extra days aren't always guaranteed. For extended rentals, there will be a daily charge. The cost of renting a dumpster will increase the longer you keep it.
Weight of Trash:
The weight of the trash you need to dispose of can affect the price of your dumpster rental. Different types of waste weigh differently. For instance, dense materials like concrete or dirt may be more costly to dispose of than lighter waste.
If you're in need of a dumpster rental quote, get in touch with Duckbox Dumpster today!