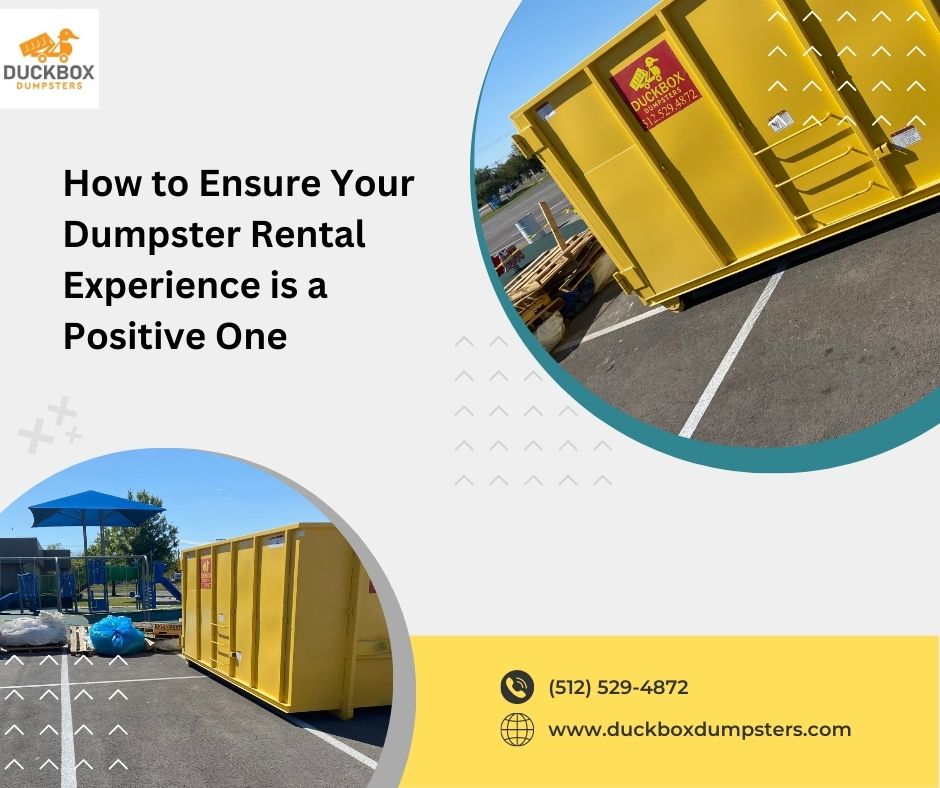 How to Ensure Your Dumpster Rental Experience is a Positive One
Posted By : Duckbox Team
Posted On : April 18, 2022
If you're getting ready to tackle a large cleanup project, renting a dumpster can make your work a lot easier. Roll-off dumpsters are convenient because they can be placed exactly where you need them.
Looking to clean out a garage? Yard debris? Renovating a kitchen? Almost anything that you need to dispose of can go in a roll-off dumpster. Within just a few hours, we can drop off the right dumpster at your home or place of business and you can start filling it up.
Here are a few tips to make sure you maximize your dumpster rental in Round Rock TX.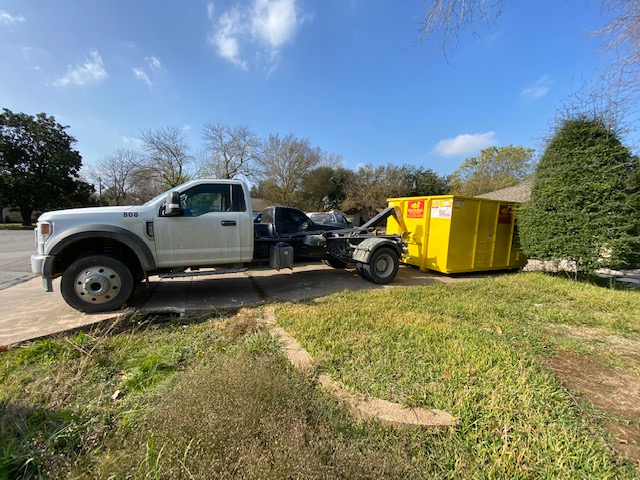 Prepare before time:
Roll-off dumpster rental firms have a limited amount of bins available, it is important to call beforehand, by a minimum of 1 week to assure one is available the day you need it.
Put it differently, its best not to call with the expectation the bin will be available the same day. Though this is feasible in some instances, it still makes sense to prepare before time.
Decide on the right container size:
Roll-off dumpsters come in a variety of sizes and can be used for any size project. The 10 and 20 yards dumpster rental options offer convenient one-time waste removal for projects of any size.
Our roll-off dumpsters come in 10 and 20 cubic yard sizes so you can choose the right size for your project. In general, larger dumpsters are best for construction sites or home remodels while smaller ones are perfect for simple jobs like spring cleaning.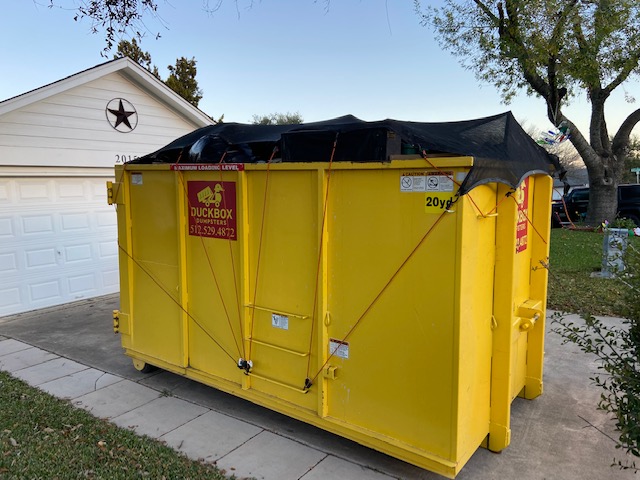 Set up a good site for your container:
To get the most out of your use of a roll-off dumpster, plan ahead by taking a few minutes to think about how and where you want to use it. Your dumpster provider can also give helpful tips on roll-off dumpster site planning and placement. You'll want an area with enough space to easily reach by truck, clear of any annoying obstacles that will hinder your progress, and a space that is convenient to load your debris.
Consider weight limits:
When renting a roll-off dumpster, it's important to know the weight limit and how much garbage you plan on throwing away. Your waste should never exceed the weight capacity of your dumpster. If the weight reaches beyond the cap, the rental company will charge an overloading fee.
To book your Dumpster Rental in Round Rock TX call Duckbox Dumpsters now!