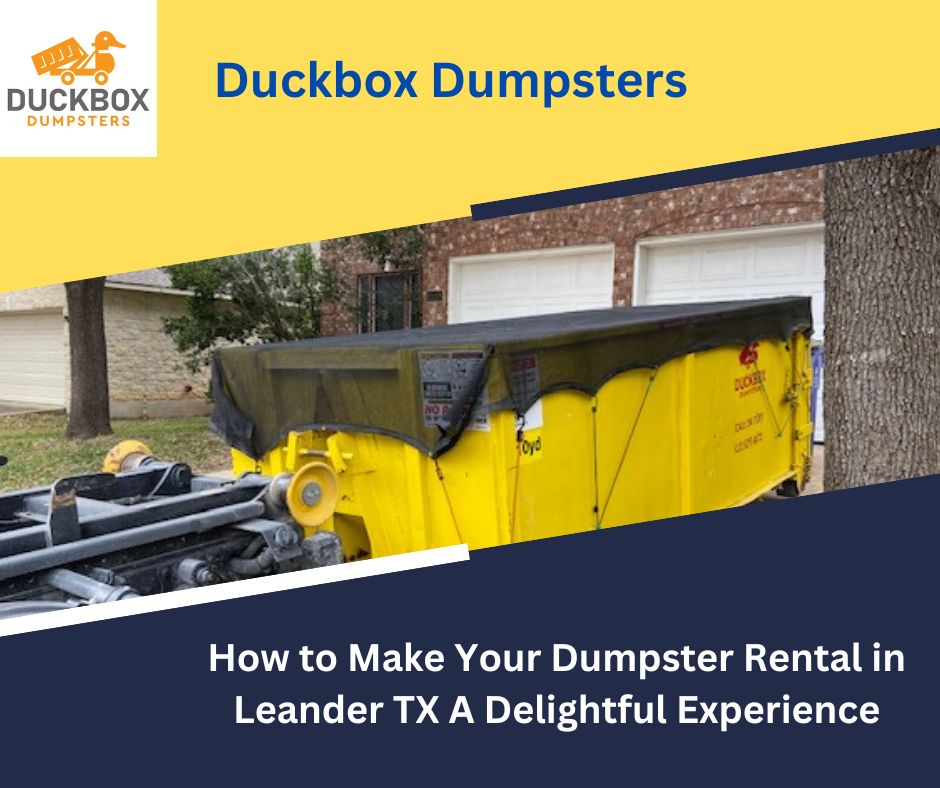 How to Make Your Dumpster Rental in Leander TX A Delightful Experience
Posted By : Duckbox Team
Posted On : November 1, 2021
There are many ways to discard trash at home sustainably. You have the option of selling, recycling, or using a waste removal company. But what happens when you need to get rid of store, office, or warehouse trash on a large scale? The best way to go about this is to get in touch with a dumpster rental company in Leander TX.
However, to make your dumpster rental in Leander TX a delightful experience, you need to keep a few pointers in mind. Let's talk about them:
Know when you need one & for how long you will require it:
Prior to hiring a commercial waste pickup company, make sure you know when you will begin the clean-up & how long it'll take. Commencing your project without the dumpster can get pretty chaotic. On the other hand, you don't wish to have a full bin remaining in your property 3 days after the cleanup. It aids to know your start & finish date, so the firm knows when to drop off & pick up.
Ask for cost transparency:
While looking for a service provider, you may wish to contact multiple providers prior to making a decision. It's essential that you make cost comparisons and ask for price transparency. The companies must be clear regarding their dumpster pricing without any hidden charges.
Sort junk in advance:
This may look needless, and you may wish to discard everything in there. However, getting your junk sorted before the dumpster arrival could pay. For example, if you break down boxes, you will save up space in the container & have space for more junk.
It is also worthwhile to place all the lighter trash at the base so that the heavier item can push it down. By doing so, you will make the most of the space and eradicate the need for multiple dumpster rental in Leander TX.
Think about what you are putting in the container:
Some dumpster rental firms have rules & restrictions regarding what can be thrown into the dumpster. Some firms may provide different sorts of bins for different kinds of junk and debris. For a standard office clean-out, you don't need to be worried about these things, but it is always good to be sure.
Most companies don't accept hazardous materials like pesticides, wet paints, motor oil, batteries, and similar items. Ask for a list of all the items you can't discard into the dumpster and inspect whether that sort of junk affects the overall waste removal cost.