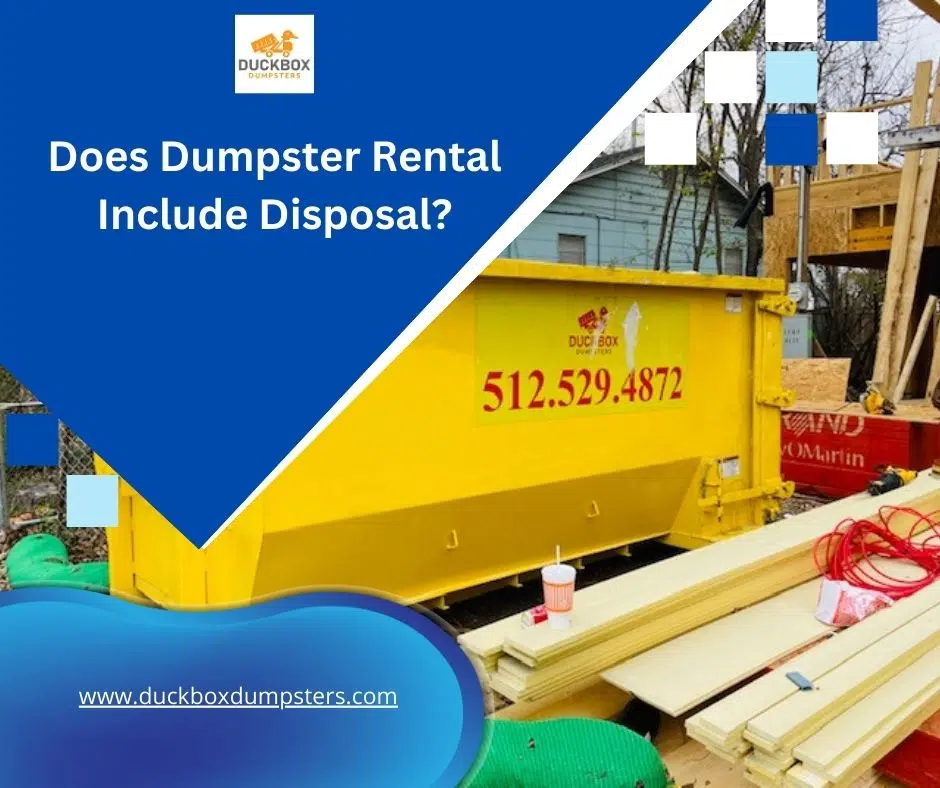 Does Dumpster Rental Include Disposal?
Posted By : Duckbox Team
Posted On : June 7, 2023
When undertaking a large project, one of the most critical aspects to consider is how to properly dispose of the waste generated. Roll off dumpster rentals offer a convenient solution for waste removal, but does the rental fee include disposal services? In this blog post, we will explore this question and provide insights into the world of roll off dumpster rental and disposal services.
Understanding Roll off Dumpster Rental Services
Roll off dumpsters are designed for the removal of large amounts of waste from construction sites, home renovations, yard cleanups, and more. They come in a variety of sizes and capacities to accommodate different types of waste, including construction debris, yard waste, and household waste.
The rental process typically involves scheduling the dumpster's delivery, using it for the designated time, and arranging for its pickup once the project is complete. To learn more about roll off dumpster rental services, visit our About Us page.
The Importance of Proper Waste Disposal
Improper waste disposal can have severe environmental consequences, such as pollution of water sources, soil contamination, and negative effects on wildlife. Additionally, there may be legal consequences for improper waste disposal, including fines and penalties.
It is essential for both businesses and individuals to take responsibility for proper waste disposal to minimize their environmental impact and avoid legal repercussions.
Disposal Services Offered by Roll off Dumpster Rental Companies
Most roll off dumpster rental companies offer disposal services, but the specifics can vary. There are two primary types of disposal services:
1. Disposal-included services: The cost of disposal is included in the rental fee, meaning the customer doesn't have to worry about arranging and paying for disposal separately.
2. Disposal-only services: Customers are responsible for arranging and paying for disposal separately from the rental fee.
Factors that may affect the inclusion of disposal services in a rental agreement include local regulations, landfill fees, and the type of waste generated during the project.
How to Ensure Your Roll off Dumpster Rental Includes Disposal
If you want to guarantee that your roll off dumpster rental includes disposal services, follow these tips:
1. Research local roll off dumpster rental providers and their disposal policies, such as those offered by Duck Box Dumpsters.
2. Confirm in writing that the rental agreement includes disposal services.
3. Consider negotiating disposal fees if they are not part of the standard rental agreement.
4. Read customer reviews and testimonials to verify the quality of the disposal services provided.
For more information on specific locations, check out our location pages.
Conclusion
Proper waste disposal is crucial to avoid negative environmental consequences and legal issues. While some roll off dumpster rental providers include disposal services in their rental fees, others require separate arrangements. By following the tips provided in this blog post, you can ensure that your roll off dumpster rental includes appropriate disposal services and minimize the hassle associated with waste removal during your project.
For more insights on dumpster rentals, visit our blog and learn from various articles, tips, and advice.